Washing the windows isn't exactly on anyone's list of favorite things to do. Fortunately, there are ways to make window cleaning easier. In this blog, window replacement company StateWide Energy Solutions shares window cleaning tips and tricks you may not know about.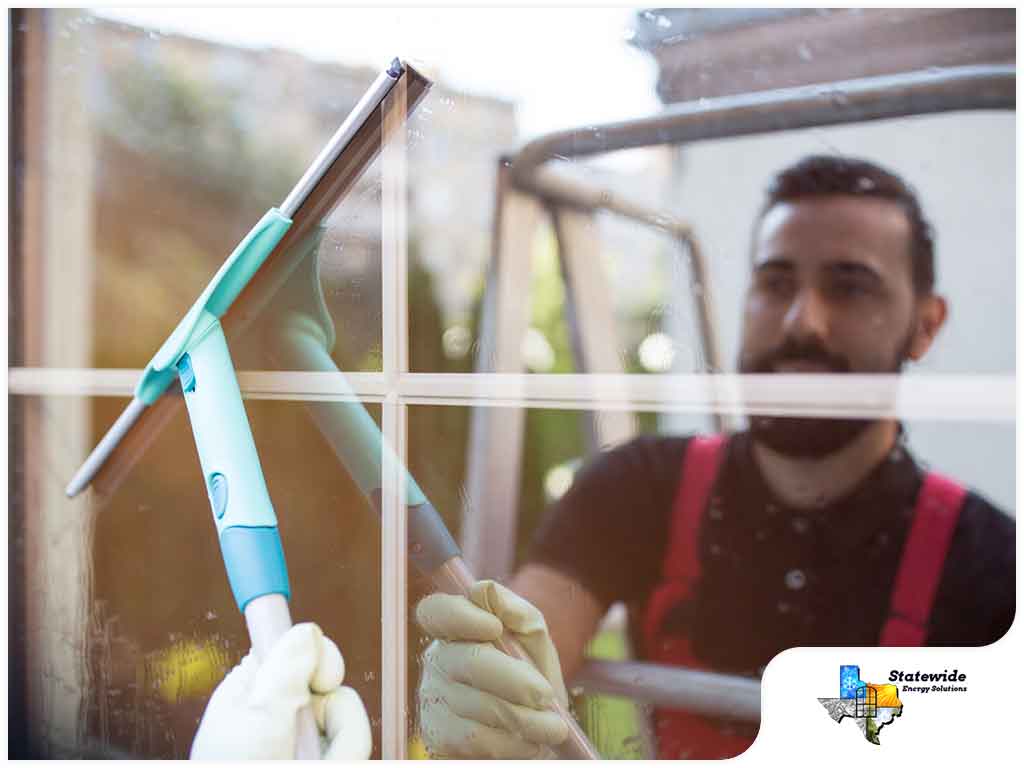 Clean Your Windows During Cloudy Days
If you can time your window cleaning when it's cloudy, so much the better. Direct sunlight accelerates evaporation, which could leave streaks that are difficult to remove. Overcast skies also have less glare, which makes it easier on the eyes.
Work from the Bottom Up
Always start cleaning from the bottom and work your way upwards. This helps reduce the dirt that would accumulate at the bottom. Additionally, cleaning the frame first can also prevent dirt from accumulating. Use a soft toothbrush to work out stubborn grit and wipe away the residue with a wet rag. Most of today's windows have removable, tiltable, or reach-around sashes, so achieving a thorough clean isn't as difficult.
Avoid Paper
You probably have seen how people use paper towels or old newspapers for cleaning their windows. We strongly recommend against using any kind of paper for scrubbing and drying the glass. They break down when wet and leaves lint behind. Paper can also be abrasive, which can damage coatings on energy efficient windows. Instead of paper, use microfiber cloth: it's designed to remove dirt without leaving residue or scratching the glass.
Invest In a Squeegee
There's a reason why professionals use a squeegee when cleaning windows: it scrapes away water and soap more efficiently than cleaning cloths. Run the rubber blade across the glass and wipe the blade every time to get the best results. You may have to practice for a bit, but once you get the hang of it, using a squeegee can make window cleaning faster and with better results. A squeegee with a 12 to 14-inch blade strikes a good balance between coverage and ease of use. If you have tall windows, choose a squeegee with a telescoping handle.
StateWide Energy Solutions is your leading provider of custom windows. Give us a call at (214) 960-2798 or fill out our contact form. We serve customers in Frisco, TX, and nearby areas in Texas.