Replacing your patio door is a significant investment to make. While it may seem like a small portion of your home, the patio door still plays an important part in bringing your home together. Not only can you enjoy a view of the outdoors from the comfort of your home but these kinds of doors can also help your home's energy efficiency capabilities. Despite the fact that you have many brand options for a new door, there is one that you shouldn't overlook: Pella®.
In this post, StateWide Energy Solutions, a leading provider of energy efficient windows, discusses the benefits that you can get from the patio doors of Pella's Lifestyle Series.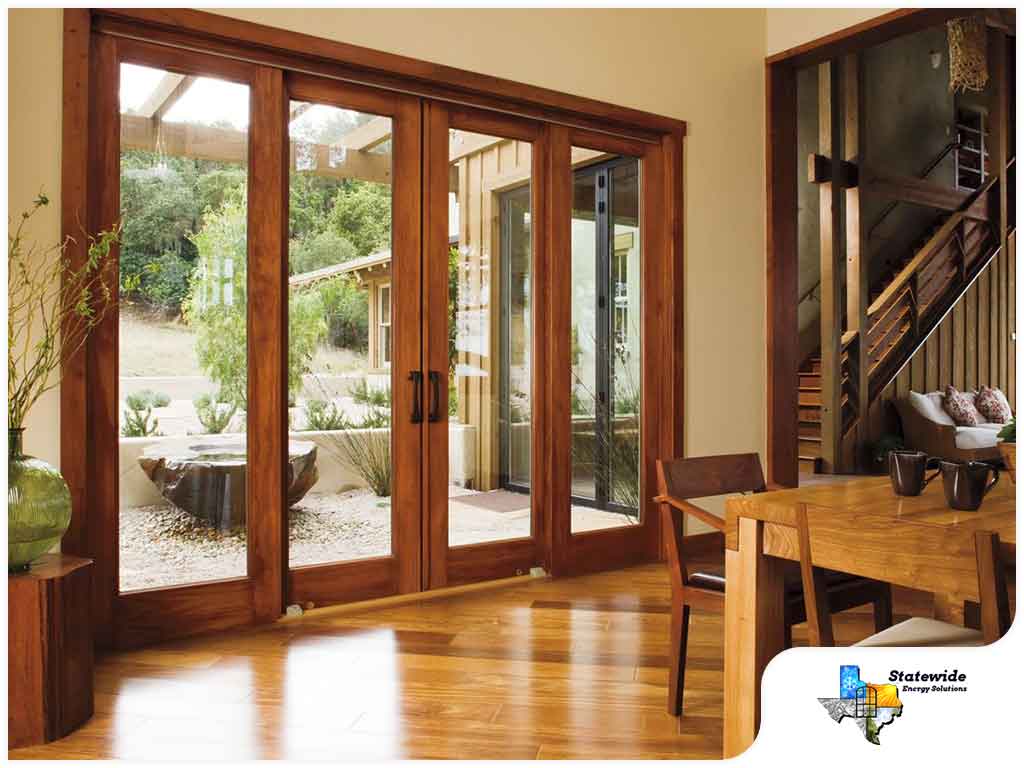 Large Savings
The patio doors from Pella's Lifestyle series is manufactured with performance solutions that allow you to have maximum energy efficiency. These doors are made with their patented InsulShield® glass collection, which offers you four different types of Low-E coated glass. Regardless of which glass variant you use, you're guaranteed to have protection and large savings from your monthly bills no matter what the season or the climate in your area.
Enhanced Resale Value
Pella's patio doors have been engineered not just to give you the best performance but the best aesthetic appeal as well. The interior and exterior finishes of your Lifestyle series patio doors come with a wide array of color options, all with the natural beauty of wood. That means that if you ever plan to resell your home, you can expect an increase on your property values. To install your new Pella patio door, simply turn to the door and window replacement pros of StateWide Energy Solutions.
Noise Control
On the other hand, if you're looking to keep your home quieter, you can count on the patio doors of Pella's Lifestyle series as well. The patio doors of Pella were manufactured to help block all manner of noises with their additional glass panes of varying thickness. This means that you can prevent around 52% of external sounds from entering your home.
To install custom windows in your home, don't hesitate to turn to StateWide Energy Solutions. We are your leading provider of doors and replacement windows. Give us a call at (214) 302-0557, (817) 524-4947, or (866) 343-2939. You can also fill out our contact form to get a free estimate. We serve homeowners in Dallas, TX and other nearby areas.