At Statewide Energy Solutions We Let Our Customers do the Talking!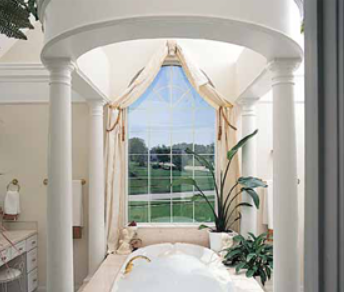 Your North Texas neighbors who have called on Statewide Energy Solutions have plenty to say about their great experience with us. No other North Texas company can match our combination of personal service and quality materials. Read for yourself what your neighbors are saying about Statewide Energy Solutions.
Click below for more reviews
The installation team was professional and did quality work
After looking at Sears, Home Depot, and Anderson, we were getting discouraged. Then Adam from statewide showed us a superior product at a great price. Mark kept us up-to-date on when the windows would be ready. The installation team was professional and did quality work. These windows are the perfect finish to our home remodel.
Great service
Great product
Reasonable price.
You can't ask for more.
The guys who did the work were on time and ready for work.
Statewide installed a back door with blinds between the glass of the door and windows for my entire house and did a great JOB . The guys who did the work were on time and ready for work. The windows (pro & Clay ) we bought, they put in look awesome to me and gave our home a different look . It's been about a month now and Mark we're still please with your service. You know the owner Mark of Statewide Energy Solutions said he want his customers to be satisfied with their windows as well as their service .
I highly recommend Statewide Energy Solutions for your window project.
If you are like me, and I guess that many are, you are finding out that it is very hard to find a quality replacement window product, as well as a comfort level that the installation will be done with quality and professionalism. The replacement window industry seems to work very hard at making these decisions almost impossible by way of missing or misleading information. Simple Google searches will not leave you any wiser than before you started. There are many good products in the market and many not very good products in the market, but in the internet world, they all look about similar. I did some very extensive and deep research for over 2 weeks. My research included web based reviews as well as reaching out to various manufacturers and corresponding directly with them. The gist of my research boiled down to a few key points that were very relevant to my situation. Your situation may be different. Single hung are more dimensionally and structurally stable than double hung. Also, single hung is sealed better and have less moving parts. About every vinyl window manufacturer uses virgin vinyl. Most window manufacturers use Cardinal E-Glass or similar, but these come in different grades, so you need to decide which is right for you. In Texas, blocking heat is more important than blocking cold. So, there are many similar quality products to choose from. The next issue is the quality and reliability of the installation team. In my opinion, this is a very important fact that can easily be overlooked in the competitive low pricing scheme. I determined that you can buy a low end window with a quality installation and you will have many years of good use. Inversely, you can buy a high end product with a hack job installation, and you will have problems from day 1. After all was said and done, I chose Statewide Energy Solutions based on 3 criteria; Product quality, Installation team, and price. All 3 were extremely good and represented to me the Best Value. The quoting process with James, was very cordial and no sales pressure. He understood I was in the process of evaluation and not ready to make a decision yet. I simply wanted to see the product and the price to do my own research. James was great. Next point was the installation team. Statewide Energy Solutions install team is contracted, as they all are. Nobody has their own dedicated full time employee install crew. However, the install team works primarily for Statewide Energy Solutions on a continuous basis. The installer, Scott, also did all window measurements himself and participated actively in the installation and finishing. I am so relieved that Scott did the installation, as he was very professional, very detail oriented, and cleaned up everything before leaving my house. They even swept the front porch leaves, which had nothing to do with the window work. The purchasing process was very smooth and fast. Everything happened when they said and people showed up when they promised. I can only say that I am super pleased with the process, the product, and the service and I highly recommend Statewide Energy Solutions for your window project.
Overall they did a good job.
I got a quote to replace 6 windows. They agreed to the price I arrived based on a competitors quote. The installer took a final measure of all windows before ordering the windows. On the day of the installation, the installer replaced all the windows within about 3 to 4 hours. The installation was very professional and clean. I realized a piece of wood under the window was rotten and needed replacement. When I called Mark, he agreed to replace that piece of rotten wood. Overall they did a good job.
I highly recommend Statewide Energy solutions for any window and door projects
the crew was very professional and clean, did an excellent job and care in removing and installing the windows, they look great ……….I highly recommend Statewide Energy solutions for any window and door projects…